When your WordPress site is down, we immediately recommend contacting your hosting provider and get your website up running a lot faster. Since we are continually making changes to our WordPress sites, there's always a risk of something happening that can cause it to stop working. This can be caused by anything, like a cyber attack or simply a bad plugin installation. And though downtime for a while may seem normal in certain cases, like website maintenance, it is something you'd want to prevent from occurring.
If you cannot log in to your WordPress dashboard or witness something strange happening to your site, it may signal that your website is experiencing downtime. Fortunately, figuring out the reason behind this issue isn't that hard. To help you out, we'll share a list of things you should either check yourself or hire a WordPress developer to do for you. 
Once you are done with this checklist, you'll be able to find the root of the problem and the necessary steps required to resolve it.
1. Check All your Connections
Though this may seem a bit silly, human error makes it possible. There are many times we are unaware of the internet being down being the real reason behind a site not opening.
The simplest way to check this is to see if you can load other websites such as google.com or youtube.com.
If that isn't the case and no websites are loading, check all your connections and see if they're plugged into the correct ports or sockets. You can also contact your local service providers to confirm if they are experiencing a more comprehensive service interruption. Starting from the basics is always better before moving to more complex things, causing downtime.
2. Check If your website is Actually Down or Not
There are times when a website is down due to certain geolocations. That means you cannot open your website, but others aren't facing any problems. Therefore, you need to check if the site is actually down or not. 
You can setup some online tools to check your website's uptime. Two recommended tools are Down for everyone or Just me, and Is this site down. These tools will provide you with the actual status of your site.
404 and 503 Error Messages
The most common errors are 404 errors (Meaning your site cannot be found on the relevant URL) and 503 errors which typically means that the connection to your WebHost isn't great.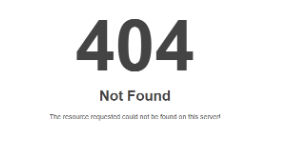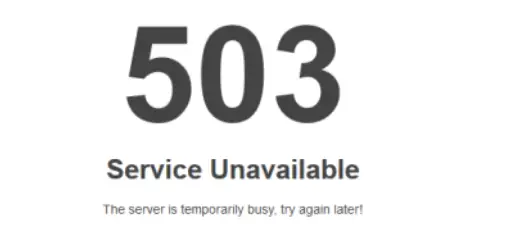 How to resolve a 503 Error Message?
If you are getting a 503 error, we recommend you contact your WebHost to help you resolve the issue. We are huge fans of the WP-specific hosting WPX Hosting because they have the best WordPress support – chat usually answers in less than 5 seconds.
How to resolve a 404 Error Message?
If you are getting a 404 error, you want to verify that the URL of your site is correct (write it without any https or www. eg example.com)
You can likewise contact your host if this isn't working, but you can also work through some of the following points as they could be the ones causing the issue.
3. Check The  Validity of Your Domain
All domains bought come with an expiry date. If you miss the subscription renewal date, the site will go down after the extended time offered by the registrar. To check if your domain registration is still alive, enter your URL on WhoIs. Complete details of your website's registration will appear once you enter your website. Avoid missing the subscription renewal date if you don't want your site to go down. 
4. Inaccessible Website
There are certain cases when your site isn't actually down, but you aren't able to access it. This usually happens during a WordPress update. If you've set your site to auto-update, there is a chance that it wasn't updated correctly. We advise you to go for a manual update in such a situation. Back up all your data before beginning the WP update process to avoid loss of any data and any risk of downtime.
Contact your host if your site is inaccessible for more than 30 minutes.
5. Suspended Account
Have you paid your hosting subscription on time? Most hosting service providers will suspend your account if you haven't paid for a while. You'll get an email in advance from your hosting provider informing you of the due date to make the payment. If you've missed such an email, it's high time you checked and paid ASAP. Also, keep track of all such dates to avoid getting your account suspended in the future.
6. Theme or Plugin conflict
Some themes and plugins that don't work well together may cause your website to face downtime. One way to avoid such conflicts is to buy plugins from reputed marketplaces and use high-quality themes, however, things can cause conflict, particularly around WordPress updates.

Before installing a plugin or theme, you should go through the documentation and reviews. Many authors and developers point out the known conflicts of their products with other plugins or themes. In addition, customer reviews will also help you learn about any problems users face after installing a theme or plugin. This will help you get prepared in advance. Or, you can simply move on to the next option.7. Your Server is Down
7. Your website has been Hacked
Regardless of how much time you've managed a website, security is a crucial element that needs to be kept in mind. Cyber attacks are increasing rapidly, and your website could be next in line. You must always be one step ahead of the cyber threats roaming the internet. To start, ensure that you have a strong password to protect your admin area from malicious bots.
If your site has been hacked, you'll require the help of your hosting provider. They'll help you clear your website of any threats and also recover the backup of all your data. You can also use a high-protocol SSL certificate to avoid getting your website into the wrong hands. Investing in the security of your site is a healthy practice to keep the website safe.
We highly recommend WPX Hosting, as their customer support is always world-class!
Wrap-Up When WordPress is Down
Not being able to access your website can turn out to be a nightmare. After all, you're scared to lose all the hard work you've put into building such an amazing website. However, our checklist is exactly what you need to find out why your WordPress website is down. If by chance you are still unsure why your site is down, you should look for a good WordPress development agency to analyze your website thoroughly.