To install a WordPress plugin is super simple to install. They are available through the official WordPress website and once you find a plugin you like, all you have to do is follow the installation instructions and then add it to your site. If you prefer more detailed explanations, read on.
So what is a plugin? A plugin is a piece of software that plugs onto your website.
Plugins can add new functionality or extend an existing one on your site. It allows you to create any website, be it e-commerce or a portfolio site.
How to Install a WordPress Plugin from the Plugins Menu
Go to the WordPress directory to Add a new plugin.
2. Go to plugins, and click "add new."
3. Depending on the plugin you want, you can search for it over here.

It can go from themes to font plugins. If you want to add a contact form or a social media button. The list is endless. 
4. All you need to do is click install and activate.


Installing a Plugin Downloaded from Other Sources
If you've downloaded a plugin elsewhere and want to add it to your WordPress site, click plugins.
2. Click Add new plugins.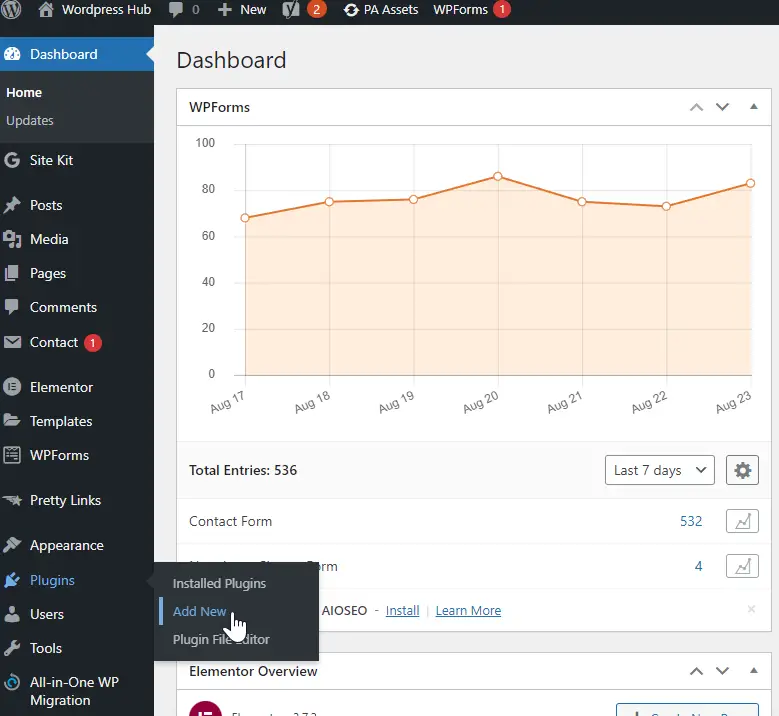 2. If you upload a plugin, then you'll see the option where it says "Upload Plugin".
3. Once you've chosen the file, you click on it and select the plugin you want, and then once you've uploaded the file, you click install now and activate.

4. Now, if you want to see your plugin where it is, you just click on plugins.
5. Under installed, You'll see that your plugin should be somewhere over here.
That's all for this video. I hope that it helped. Make sure you hit that subscribe button, read our full blog on wphub.com, and join our newsletter for more WordPress tips. I will see you in the following video. Bye!