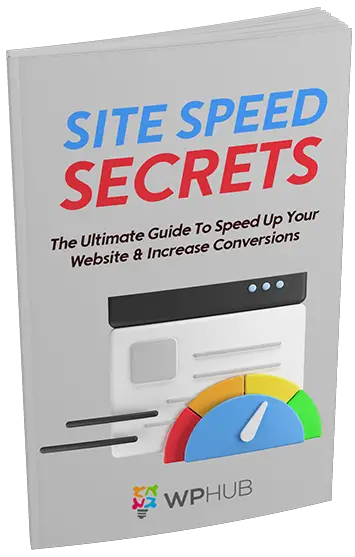 DOWNLOAD THE FREE EBOOK:
The Ultimate Guide To Speed Up Your Website and Increase Conversions
Site Speed Secrets is a step-by-step blueprint about how to speed up your website and increase conversions.

Here's what you'll discover in this FREE Ebook:
How website speed optimization works and how you can use it to leverage your online success.
The 4 different caching plugins you can use to turbocharge your WordPress site.
Why it's important to host your site with a reputable web host.
How content delivery networks work and why your website needs to be on one.
What .htaccess is and how you can use it to improve your web page's load time.
And so much more!